How To Choose An Engagement Ring That Will Wow Her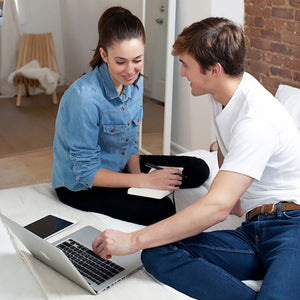 FAQs
How to choose an engagement ring?
In order to pick the perfect engagement ring, make sure to take your partner's lifestyle, career, style, and your budget into consideration. The engagement ring should celebrate your love, so pick a ring design that will perfectly reflect the uniqueness of your bond.
Is platinum a good choice for an engagement ring?
Yes, platinum is one of the most popular metals for an engagement ring as it is durable, hypoallergenic, and will not lose its shine over time. It exudes a sophisticated appeal that never fails to impress.
Can engagement rings be upgraded?
Yes, engagement rings can be upgraded later in life. Many couples choose to invest in a bigger or better stone once their budget allows it.
Can we shop for the engagement ring together?
Yes, definitely. It's not uncommon for couples to shop for an engagement ring together, and it can actually help make the process stress-free.