Christmas 2022: Jewelry Gifts Your Wife Will Love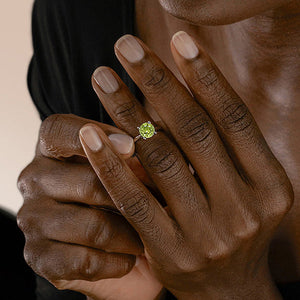 Christmas is an undeniably special time of year that brings friends and family together to celebrate love, light, religion, or appreciation for one another. No matter what you find yourself celebrating at Christmas time, one thing is for sure - buying gifts for those we love brings an unbeatable level of happiness and satisfaction that just can't be explained. In the end, it's not about the gifts themselves, it's about the love and gratitude they express. And who is more worthy of this love and admiration than your wife? Whether she's a stay-at-home mom with a side hustle or a full-time businesswoman, she works hard all year and Christmas is your time to shine.
With summer ending and Christmas on the horizon, it's never too early to start thinking of Christmas gift ideas. And if you're looking to sweep your wife off her feet this holiday season, With Clarity has your back with a spectacular array of lovely, customizable jewelry gifts. In this blog, we'll discuss some excellent Christmas gift ideas for her from With Clarity, ranging from a sapphire ring to classic diamond stud earrings, diamond tennis bracelets, and everything in between. Check them out below.
As you know, diamonds are widely admired by women everywhere. But what do they symbolize? Diamonds have represented many meanings throughout time, but one thing has remained the same–the everlasting brilliance and love put out by each one. So, if you're looking for Christmas gifts for a wife that's romantic and classy, you simply cannot go wrong with this selection from With Clarity.
FAQs
What kind of jewelry gift is best for my wife?
No matter which type of jewelry you choose to gift your wife - she is certain to love it if you consider her tastes. Thanks to its meaning, value, and everlasting quality, all forms of jewelry are great for a wife at Christmas.
How much should i spend on a jewelry gift for my wife?
As a general rule, the closer you are to someone, the more you should plan to spend on a meaningful Xmas gift. So, when shopping for a spouse, you should plan to spend at least $100.
Is diamond jewelry is good choice for a Christmas gift?
They don't say diamonds are a girl's best friend for no reason, so, yes, diamond jewelry is an excellent choice if you're seeking Christmas gift ideas for her. Whether it be diamonds studs earrings or a gold tennis bracelet, you can give the gift of diamonds without spending a fortune at With Clarity.
What bracelet style is best for gifting?
If you're searching for Christmas gifts for a wide and are considering a bracelet, there are several popular options. First, tennis bracelets are an excellent choice as they're typically highly detailed and elegant in design. A diamond tennis bracelet is additionally a classic choice. The second most popular is the charm bracelet as it allows them the freedom of customization through the addition of new and meaningful charms. For something a bit more understated, a classic chain bracelet is always a good option.