Earrings for Your Girlfriend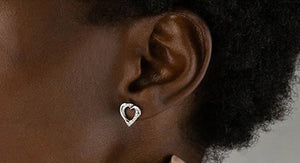 Getting a gift for your girlfriend can be challenging, especially if they can be a little picky. From this guide, you can also learn about the best diamond earrings for women, allowing you to get your girlfriend a gift that she deserves. Trust us to make something she will love for years to come and thank us when she's thrilled.
Types of Metal
Have you decided which design is perfect for the love of your life? Then, it's time to choose the right type of metal for the earrings. Here are a few options you have.
Yellow Gold
Not only is yellow gold durable, but also malleable than platinum. Therefore, it's easy to give them whatever shape you want. If your partner is more old-fashion, you should get this metal.
Platinum
Due to its hypoallergenic property, it's a perfect metal for your girlfriend with sensitive skin. They are durable and less prone to scratches.
White Gold
White gold is perfect for women who love silver or white colored jewelry. They are fancy, offer a good range of designs, and are durable.
Rose Gold
Rose gold has a unique appeal than other types of metals. They offer a pinkish tint that will help you add distinctive color jewelry to your loved one's collection.
Sterling Silver
If budget is your concern, sterling silver is ideal for you. Silver earrings are also affordable and strong metals and offer a good variety of earrings.
Things to keep in mind while purchasing earrings
Learning a few things is important before you keep your hand on an earring. Therefore, here we have mentioned some tips before purchasing an earring.
Choose reliable and credible brands that offer a good range of products.
Keep the shape of your girlfriend's face in mind to opt for earrings that looks great on them.
Budget is also important in deciding on the right earring- so think about it.
Your girlfriend's hair styling way is also the main consideration.
Think about your woman preferences and choices.
FAQs
Are Diamond Earrings a Good Gift for a Girlfriend?
Platinum, silver sterling, or gold earnings for women are a perfect gift to surprise the love of your life.
What Earrings Should Every Woman have?
Every woman needs studs, as they go well with every type of attire and every face shape.
Is it ok to wear Diamond Earrings Every Day?
Yes! If earrings are simple and elegant, women can wear them daily.
Which is The Best Earring Style?
Every type of earring looks best, but hoops and studs are trendier.